We hear and see lots of ways schools are using Kinteract. Below we share some examples based on real-life uses. Do share yours with us too!
In Drama:
Kinteract really lends itself to making homework based on multimedia prompts and with a multimedia element to the assignment itself.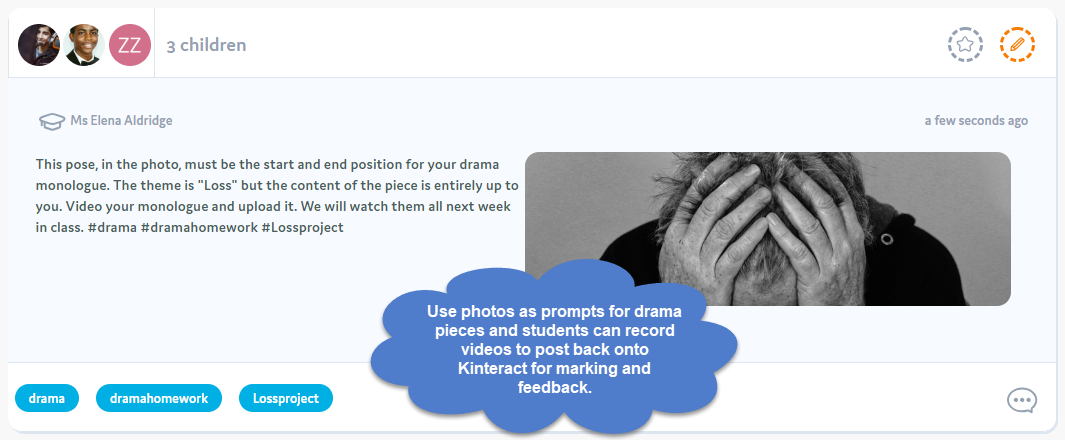 In Geography:
Geography gives us a wealth of media perfect for use in prompting conversations both in class and at home. Share videos and photos to enable discussions to continue past the classroom walls.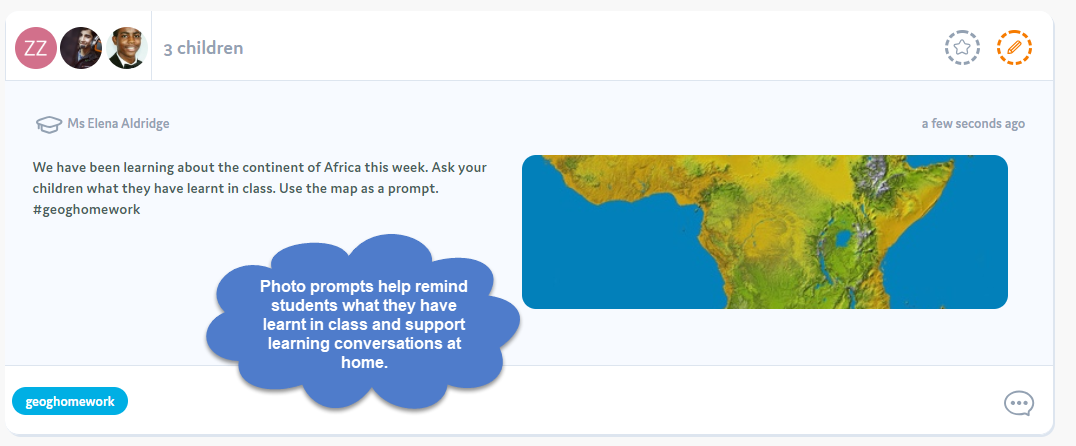 In Modern Foreign Languages:
Ensuring pupils hear good examples of a target language at home and then allowing them to record their work orally for practice can be tricky. With Kinteract you can use the app or web versions to upload sound files quickly and easily.

In EYFS:
Whether you are recording observations from school and sharing achievements, or asking parents to also upload photos and videos from home to show evidence in a range of contexts, Kinteract can help build a pupil portfolio which shows their whole learning journey, not just what they do in a classroom.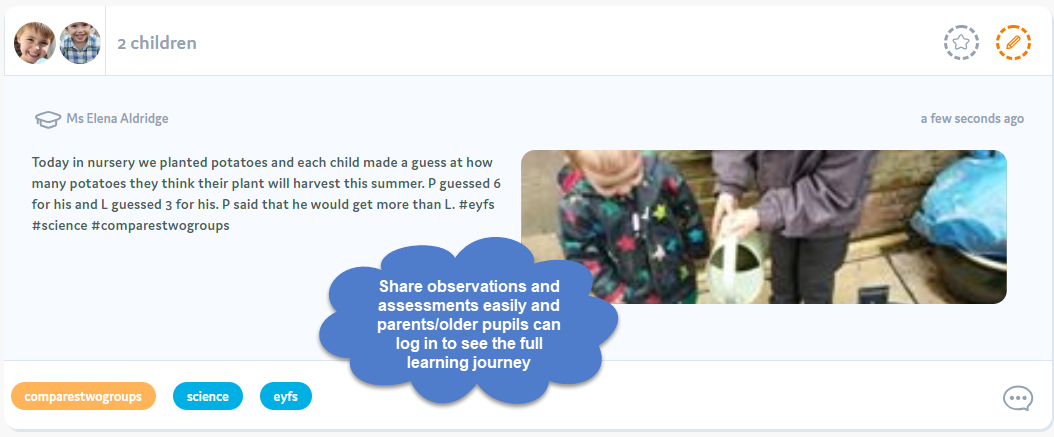 You can also use Kinteract to share notices and ask parents for help.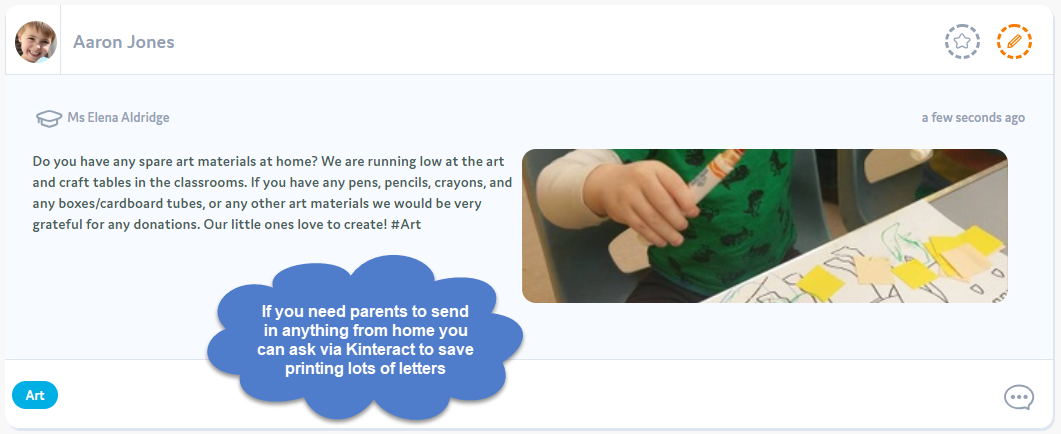 Add your own hashtags as well as using standard curriculum-linked objectives. Then you can filter easily anytime to find relevant observations when creating assessments or building evidence in portfolios.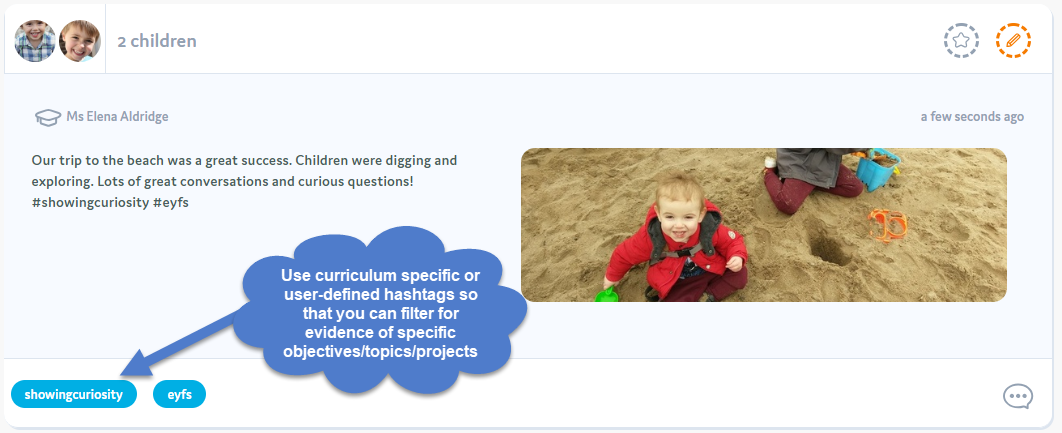 For revision:
Share links for revision - you don't always need to reinvent the wheel as there are plenty of great free resources out there to share.
For "A" Level work:
Creative subjects benefit from the opportunity to both download and upload photos, videos and sound files. Students can use the app on their personal devices to share work done independently.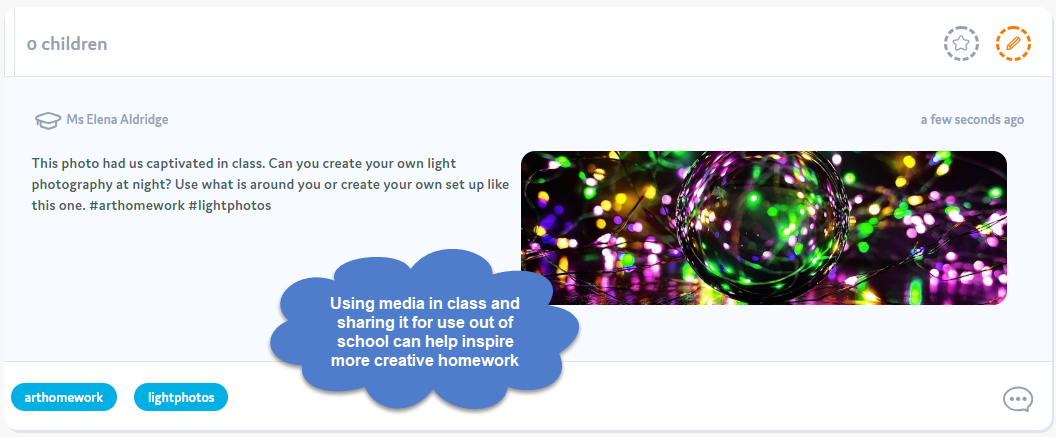 Whatever subject, or age group, you teach there is the perfect way for you to use Kinteract. Above you can find just a few examples but get in touch to find out more and see how Kinteract can make your life easier!